Home renovations should always be a positive experience. The initial enthusiasm of adding or renovating elements should not fade away during the process. Unfortunately, it often happens when searching for materials becomes a tedious task, encountering high prices, limited stock, and poor quality.
To address your concerns and ensure the highest quality, MRS Woodcraft stands as the best veneer manufacturing company, offering a convenient one-stop shop for your preferred veneer sheets. What's even more enticing is the diverse range of options we provide, all at affordable prices. Our decorative veneers elevate the aesthetic charm of your home, no matter where you decide to incorporate them. With their exquisite colors and patterns, they are an essential choice for anyone undertaking a home decor project.
Curious about the ideal spots to incorporate MRS Woodcraft Veneers and enhance your home aesthetics? Look no further, we've got you covered.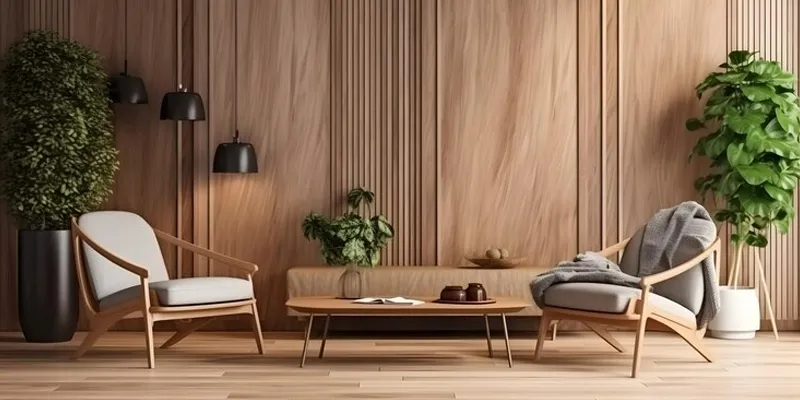 Amazing Ideas to Use MRS Woodcraft Veneers
The upcoming sections will guide you through five effortless ways to utilize MRS Woodcraft Veneers without the need for extra energy or effort.
Kitchen Cabinets
Revamp your kitchen cabinets effortlessly by installing MRS Woodcraft Veneers, offering a highly cost-effective solution for upgrading your kitchen. The best part is that you won't need to replace your entire cabinets. Choose a veneer that perfectly complements the style and color of your existing kitchen decor, creating a harmonious look.
Additionally, MRS Woodcraft Veneers provide an added advantage with their nano silver technology, eliminating 99.9% of microbes and ensuring hygienic surfaces.
Accent Walls
Utilize the versatility of MRS Woodcraft Veneers by incorporating an accent wall in your bedroom, living room, or any other area. Discover the extensive range of MRS Woodcraft Veneers and select a veneer with a captivating grain pattern or vibrant color. Use it to establish a focal point within the room.
Apply the veneer to a single wall or extend it across multiple walls, instantly elevating the overall appearance of your space. Introduce texture and visual interest to your home decor without the need for costly major changes.
Tip: Consider the existing elements in the space when choosing a veneer. If there are already multiple bold patterns, opt for a veneer with a simpler pattern or a neutral color. Conversely, if the decor is understated, a striking veneer can introduce the perfect touch of drama and intrigue.
Statement Furniture
Transform your furniture surfaces, including dressers, coffee tables, and cabinets, by applying veneers and giving them a sleek, contemporary appearance. Veneers radiate luxury while remaining budget-friendly.
Moreover, they offer a cost-effective solution for adding style to your furniture without the need to purchase new pieces. With veneers, you can create custom furniture that garners admiration from all.
Doors
Enhance the elegance and warmth of your home by incorporating MRS Woodcraft Veneers into your interior doors. Veneers have a distinct ability to elevate the overall aesthetic, often associated with luxurious settings.
You have the option to apply veneers to both sides of the door for a more pronounced effect, or choose a single side for a subtle touch. Either way, MRS Woodcraft Veneers will add a touch of elegance that beautifully complements your home decor.
Ceilings
Elevate the appearance of your room by incorporating MRS Woodcraft Veneers on your ceilings, creating a distinctive and captivating look. The addition of veneers adds intrigue to your ceiling, leaving a lasting impression on your guests and showcasing your impeccable taste in decor.
Tip: When selecting a veneer for your ceiling, consider the size of the room. For smaller rooms, choose a lighter shade and a simpler texture to avoid overwhelming the space. In contrast, larger rooms can benefit from darker or bolder veneers, adding the desired visual interest.
Wrapping Up
Opting for Veneers Customization is a wise decision, as it brings a touch of luxury, elegance, and sustainable warmth to your space. Our extensive range offers a variety of options to suit different preferences, drawing inspiration from the diverse elements of nature. Take the time to explore these options, select your favorite veneer, design your space, and prepare to receive accolades for your perfect choice!