Moisture is inevitable in the kitchen, posing a constant threat to plywood cabinets. Whether it's the steam from cooking curry or boiling vegetables or the hasty placement of wet utensils, the outer surface of the cabinets bears the brunt. Gradually, these issues accumulate and accelerate the deterioration of your cabinets.
So, what measures can be taken to avoid that?
Discover Effective Methods to Safeguard Your Valuable Cabinets:
Apply a Veneer Finish to Plywood
Enhance the outer surface of the cabinet by affixing veneers from MRS Ply, regardless of the plywood type used for construction. These veneer wood sheets offer an extra protective layer, guarding against moisture damage.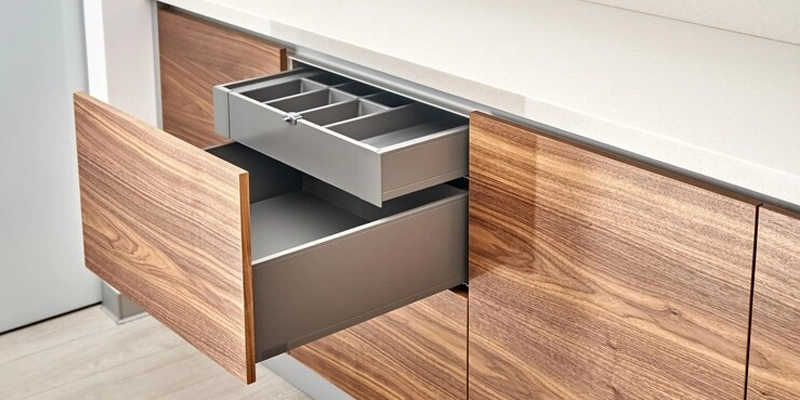 Ensure Your Cabinets Are Properly Cleaned
Maintain the cleanliness of your cabinets by regularly wiping them with a dry, soft cloth on a daily basis. This practice will help prevent moisture buildup on the surface and eliminate a thin layer of dirt that accumulates from oil vapors often found on the outer surfaces of cabinets.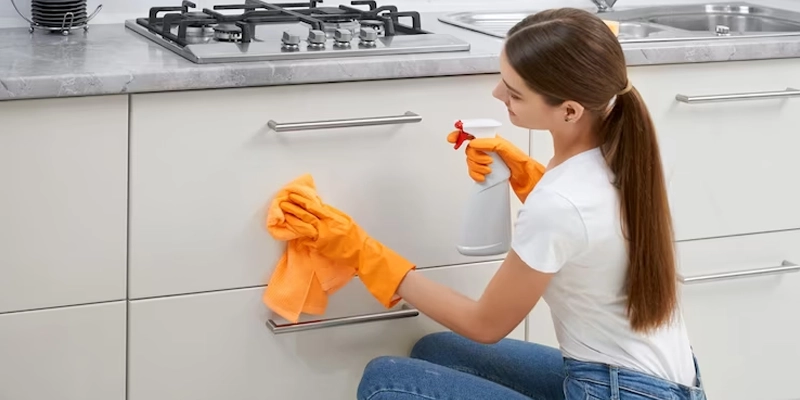 Choose Boiling Waterproof (BWP) Plywood
BWP plywood is composed of moisture-resistant bwp resin, making it an ideal choice for kitchen applications with high humidity levels. Opt for boiling waterproof (BWP) plywood when constructing your cabinets. MRS Woodcraft provides exceptional boiling waterproof plywood of the highest quality, ensuring complete protection for your meticulously crafted furniture.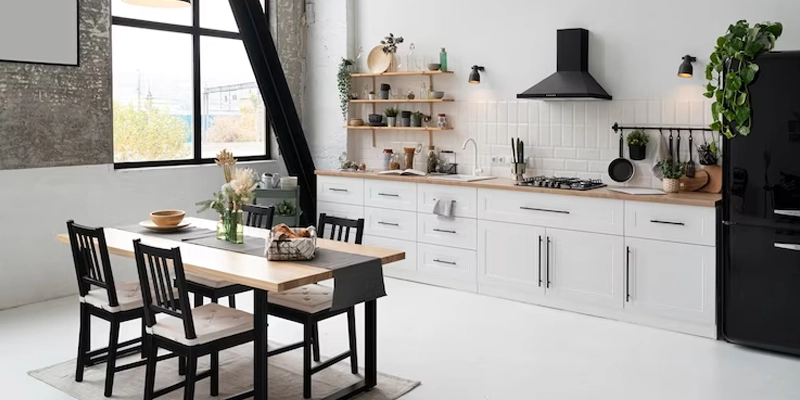 Protect the Base of the Cabinets with a Cover
Line the interior floor of the cabinet with old newspapers, offering an affordable and effective solution to absorb moisture and safeguard the cabinet's contents. Replacing the newspapers with new ones is a simple task, making it a budget-friendly choice. This approach proves to be a smart and practical idea.
Place a Rubber Mat beneath the Sink Cabinet
Opt for a water and moisture-resistant cabinet floor mat designed to protect the base of your sink cabinets. Rubber mats, in particular, are flexible and effortless to clean. With their water-holding capacity, these mats help maintain the excellent condition of your cabinets over an extended period.
Consider Using Soda Lime to Preserve Cabinets
Place a small bowl of soda lime inside plywood cabinets to effectively absorb moisture and maintain dry interiors. Replace the used soda lime with fresh lime on a monthly basis for optimal results, ensuring the continuous protection of your cabinets.
Select MRS Woodcraft for Enduring Quality
With proper protection, plywood cabinets can enjoy longevity for years to come. Keep in mind that plywood with adequate moisture resistance surpasses treated ordinary plywood in durability, particularly in humid environments. Explore the extensive collection of plywood options at MRS Woodcraft, where style and safety go hand in hand. Before purchasing plywood for cabinet construction, be sure to review the specifications for waterproofing to make an informed choice.